Initial Option/Acquisition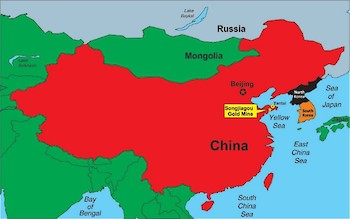 In May 2004, Majestic Gold entered into a joint venture agreement with Muping Gold Mine to contribute all its gold exploration licences over 75.04 sq.km in Muping, Yantai, Shandong Province, China. The agreement required Majestic to commit to exploration expenditures of US$4.3 million over four years. Subsequently, Majestic increased its investment in the joint venture and on December 24, 2012, the company through its subsidiary held a 75% interest in the joint venture.
Geology
Our mines are located at Muping-Rushan gold belt in the Shandong Province, the PRC, which is one of the three major gold metallogenic belts in Yantai city of the Shandong Province. Specifically, It is located in the eastern part of Jiaobei Terrane and the northeast margin of the Jiaolai Basin on the Shandong Peninsula, which is easily accessible by highway and is approximately 50 km south of downtown Yantai city, an important coastal city in China's well-developed eastern Shandong Peninsula. It is a moderate temperature hydrothermal filling and metasomatic conglomerate type gold deposit, associated with mesothermal filling activities and followed by alterations and metasomatism.
The geomorphology of the mining area is characterised by gently undulating hills, and overall topography slopes downward from west to east. The highest elevation is 140 metres ASL and the lowest is 33 metres ASL with a relief of 62 metres.
Exploration History
The area where our Songjiagou Open-Pit Mine is located has been explored by various Chinese geological brigades since the 1960s. During the period between 1999 and 2003, the previous owner of our Songjiagou Open-Pit Mine conducted general exploration in the Songjiagou area.
Our Songjiagou Open-Pit Mine has been well prospected within the current licensed area, with completed works including geophysics and geochemical studies, exploration, geological mapping, surveying, trenching, underground channelling and drilling.
Songjiagou Open Pit Mine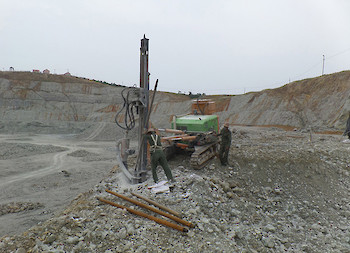 Our Songjiagou Open-Pit Mine was initially exploited as an underground mine. At the time of establishment in March 2005, Yantai Zhongjia Mining Co., Ltd. ("Yantai Zhongjia") was carrying out gold exploration activity in Songjiagou area. In May 2006, a mining licence to carry out underground mining at the Songjiagou Open-Pit Mine was obtained for the first time. Such underground mining licence was renewed on April 13, 2009. Yantai Zhongjia formally commenced the sale of gold bullion with Songjiagou Open-Pit Mine commencing commercial production as an underground mine at that time in May 2011. After several years of exploration, in view of the characteristics of mines and considering the mining operation efficiency, the management of Yantai Zhongjia decided to convert the underground mining into a hybrid of open-pit and underground mine and on February 10, 2012, an open-pit mining/underground mining licence was granted to Yantai Zhongjia to replace the previous underground mining licence.
The safety production permit in respect of the open-pit/underground mine was obtained on November 26, 2012. The underground mining operation carried out at our Songjiagou Open-Pit Mine was finally ceased in January 2013 and our Songjiagou Open-Pit Mine was then converted to a full open-pit mine.
Songjiagou Underground Gold Mine
With a view to exploring more gold resources in Muping-Rushan gold belt, on January 26, 2013, Yantai Zhongjia engaged No. 3 Geological Mineral Resource Prospecting Institute of Shandong Province to carry out exploration works at the deep area where the Songjiagou Underground Mine is located and its surrounding area. In May 2014, we obtained the approvals in respect of the mining range of Songjiagou Underground Mine. In July 2014, the development and utilisation plan of Songjiagou Underground Mine was approved. In February 2016, we obtained a mining licence for our Songjiagou Underground Mine, and the construction of the underground mine and installation of all ancillary infrastructure were completed in September 2018. Our Songjiagou Underground Mine commenced commercial production in September 2019 after the safety production permit was obtained.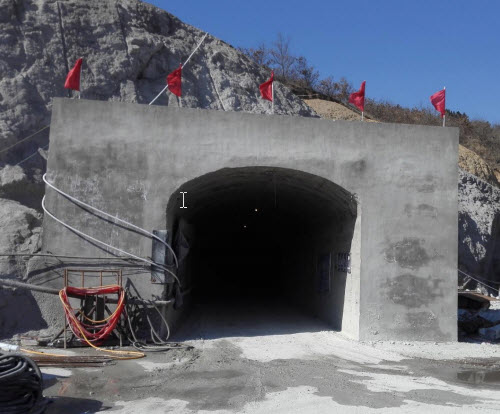 Underground mining operations are highly mechanized and include high efficiency, rapid-penetrating, hydraulic jumbo drills for development work, rotary drilling equipment employing extension steel for inclined medium and longer holes, 20 tonne dump trucks for ore haulage to surface via the ramp, and electric scrapers to facilitate ore recovery and loading in work areas.
The company employs a mix of mining methods which are based on mining and geological conditions that are expected to be quite variable. Where warranted by ground conditions, mined out areas will be backfilled with tailings which - in addition to providing good ground support - reduces output into the surface tailings disposal area.
We conduct our mining activities systematically and implemented gold grade control and production management using geostatistics applications. Before drilling and blasting activities to be carried out for our mining operations, we incorporate geostatistics into a mix of mining methods (such as drilling, blasting, loading and transportation method for Songjiagou Open-Pit Mine and shrinkage stope and cut-and-fill mining method for Songjiagou Underground Mine) to help select and identify higher gold content orebody to be extracted based on ground conditions and localised thinning of the veins in our mining sites to improve our resource quality while controlling the extraction volume. As a result, we can ensure a stable grade of ore is being extracted and fed into our ore processing plant for our ore processing operations.
Ventilation is provided by high capacity axial fans through air ducts secured by hangers on the side of mine passageways, while compressed air and water are introduced to the mine through metal pipes sized to accommodate fluctuating demand. Pumping stations have been installed underground to deal with water inflows - which are common in most underground mines – and the lifting system for the service shaft utilizes a multi-rope friction hoist with dual cages for transporting miners and their gear.
The company takes safety very seriously at Songjiagou and has training programs in place for mining and support workers.
For additional images of the Songjiagou underground mine please refer to our Picture Library at: https://majesticgold.com/projects/picture-library/
Processing plants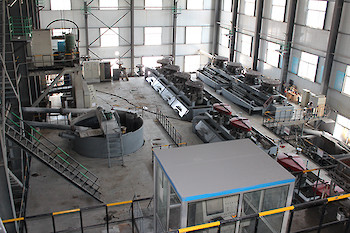 In August 2010, Yantai Zhongjia commenced building an ore processing plant with a processing capacity of 6,000 tpd with related facilities. The construction of such processing plant and the related facilities were completed in April 2011. Our ore processing plant involves conventional three-stage crushing within a closed circuit, grinding within a closed circuit and flotation consisting of one stage of rouging, two stages of scavenging and two stages of cleaning.
Community investment
We believe maintaining good relationships with villagers who reside near our mining assets and production facilities are important to our smooth and uninterrupted business operations. We endeavour to undertake social responsibility actively to maintain the welfare of such villagers, as the villages near our mining sites are situated out of urban reach, the villagers often have low levels of education, employment and income.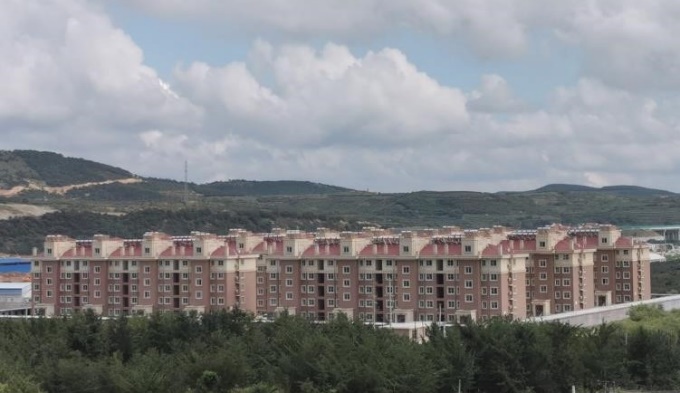 We have made long-term commitments to support the social well being and stability of the local communities in the Muping District of Yantai and are committed to cultivating strong relationship with these villagers and communities. We not only offer employment to these villagers since our commencement of business, but also completed construction work on six residential apartment buildings near our Songjiagou Open-Pit Mine and Songjiagou Underground Mine in August 2019 at a budget of approximately US$14.4 million, to relocate and house up to 240 families to facilitate ongoing operations and potential expansion of surface mining activities in the future. The buildings include appliances, recreation rooms, child playgrounds and other modern amenities including elevators, air conditioning and parking lots. All construction was completed in accordance with national standards and approved following inspection by competent government authorities.
Further, our mining and production activities may cause certain degree of disruptions and inconvenience to the daily lives of the villagers who reside nearby. To compensate the villagers, we have implemented a scheme to compensate such villagers since 2012, whereby monetary compensations are given quarterly to each participating villagers.
Qualified Person
Scientific and technical information contained herein has been reviewed and approved by Stephen Kenwood, P. Geo and is a Director and Officer of Majestic Gold Corp. and is a "qualified person" as defined by National Instrument 43-101 - Standards of Disclosure for Mineral Projects ("NI 43-101").